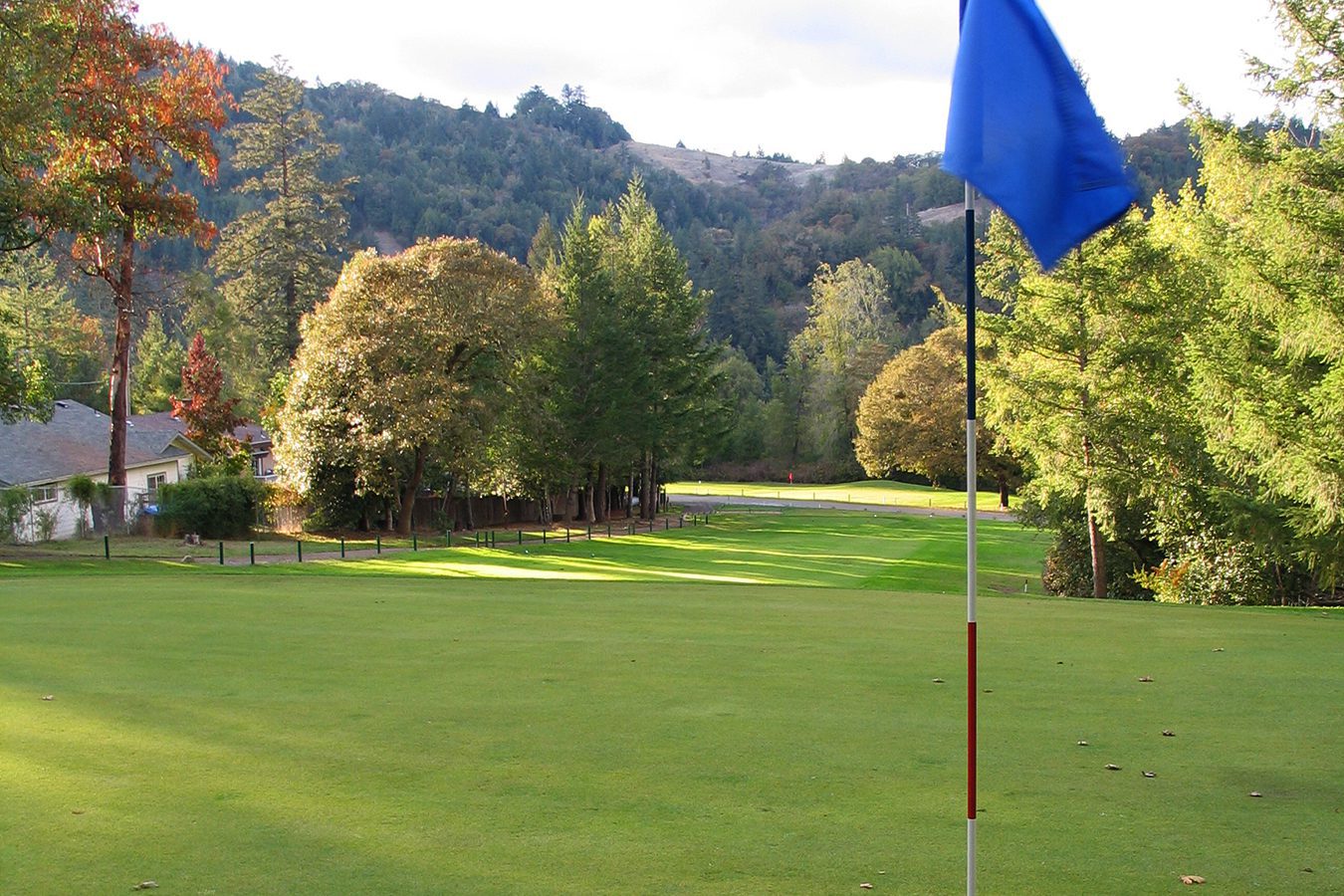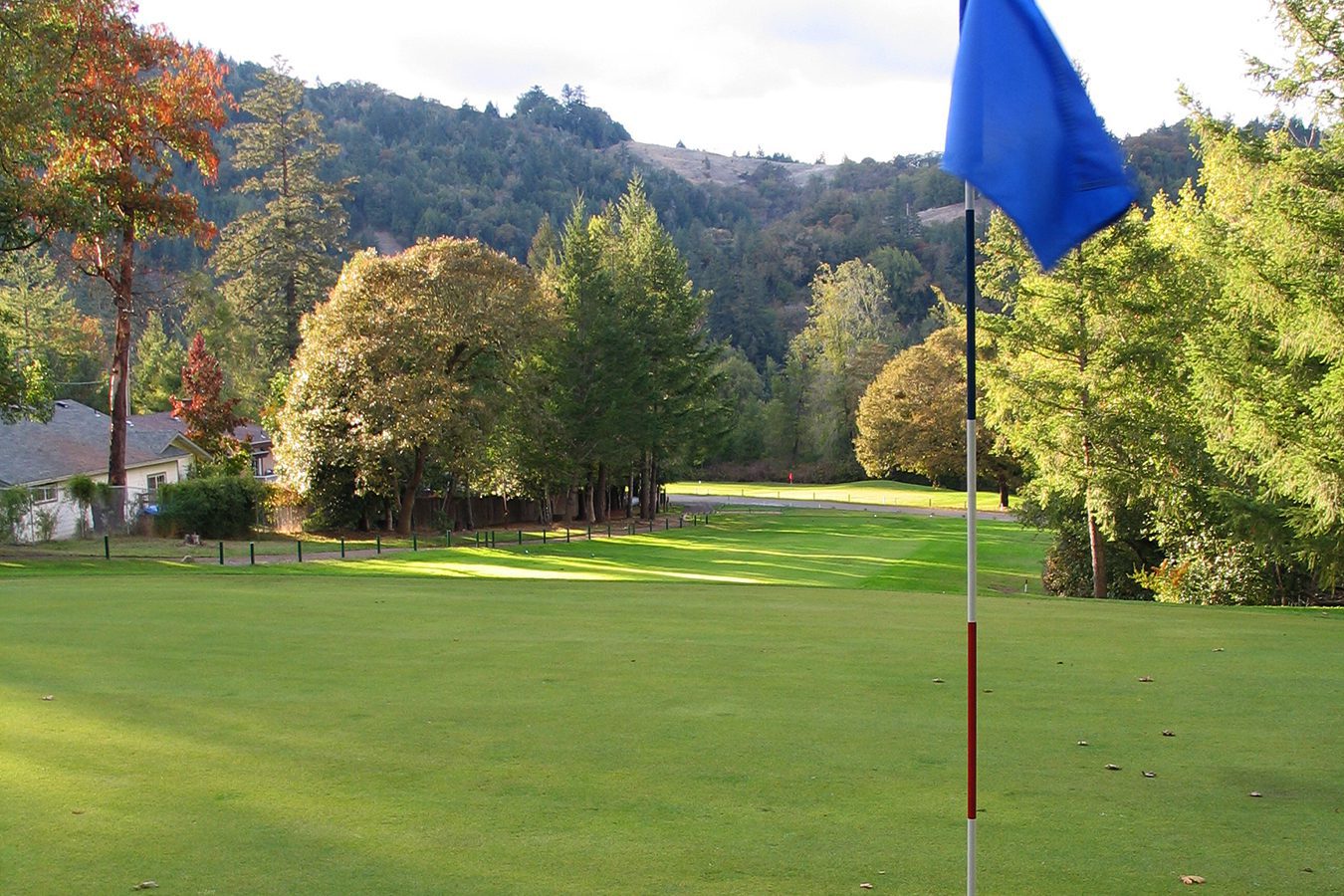 The golf course team has been working hard to get the course back in
playable condition. Irrigation issues we were having have been
resolved and we are watering daily and have engaged the services of an agronomist to help with the course. We have implemented a plan outlined by the agronomist and the course is looking great.
That being said, we are allowing the general public to play, $20.00/9 holes and $30.00 for 18 holes,  and hotel and KOA guests can play 9 holes for $10.00 and 18 holes for $15.00.  Golf cart rentals for everyone are $25.00 for 9 holes and $35.00 for 18.  When the Fall rains start (we hope sooner than later) we will attend to the details of greens, t boxes, and fairways.  Thank you for your understanding and patience.
The Benbow KOA offers hotel guests a 9-hole golf course experience. Enjoy a day out on the green, then come by the lounge for a refreshing beverage!